Kevin Levrone is a legend of bodybuilding and a great ambassador for the sport. A high-level competitor for many years, Kevin Levrone has competed against the best of the best and is still looking to go up against the sport's current greats.
During his professional career, Levrone competed in 68 IFBB Professional contests. His genetics and muscular maturity took him far, but he could not sit on top of the sport. Until now, many refer to Levrone as the defeated champion of Olympia and not without reason. He has won 23 Pro Shows, holding the record of the most wins as an IFBB professional until Ronnie Coleman set the new record in 2004. Despite having been away from competition for well over a decade since he retired in 2003, Kevin officially announced in mid-2016 that he would return to once again compete at the professional level on stage at the Mr. Olympia contest. At age 51, Levrone made his professional bodybuilding return competing, as announced, at the 2016 Mr. Olympia.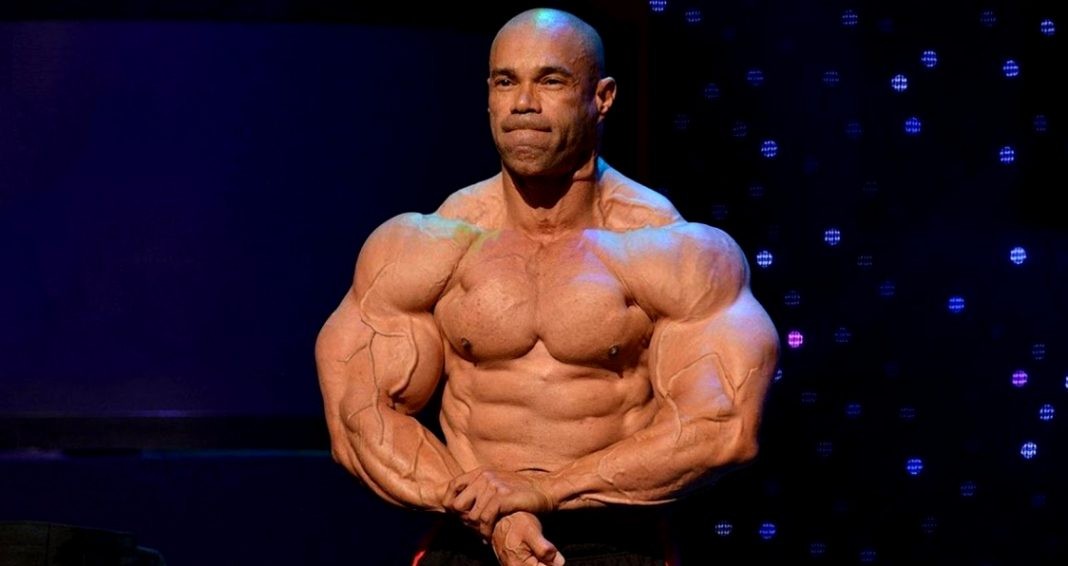 Anthropometric data
Height: 176 cm,
Weight: 127 kg (off season), 112 kg (competitive),
Biceps: 59 cm,
Waist: 80 cm,
Neck: 47 cm,
Hip: 84 cm,
Lower thigh: 49 cm,
Chest: 145 cm.
Biography
Kevin Mark Levrone was born on July 16, 1965, in the city of Baltimore, Maryland, USA. The life of the future bodybuilding star was not easy and carefree. Already in 10 years, the boy managed to learn the real pain and despair – his father died. Strange as it may sound, it was the gym that helped him cope with the loss. In the Levrone family, there were 5 brothers and sisters, so it was impossible to be alone with himself. In many interviews, Kevin said that bodybuilding is a sport of singles, so there was simply no other alternative for seclusion at the time.
And then, it would seem, life began to improve. After graduating from college, Levrone found a good job – he started building a business and created his own small firm. However, at 24, his life changed when his mother discovered she had cancer. Kevin was very worried about his mother and he did not want to do anything at all except to just go to the gym and practice there until "shutdown". After the death of his mother, Levrone did not despair and gave himself completely to training and preparation for competitions. At the request of his friends, the young man performed at his first competitions – at the state championship in 1990, and … he won. A year later, he managed to win the US National Championship, after which he received a PRO-card. Everyone already knows what happened next; Numerous performance wins at high-level competitions. He took 2nd place in the tournament, "Mr. Olympia," several times and was always just one small step away from the absolute title in the iron sport.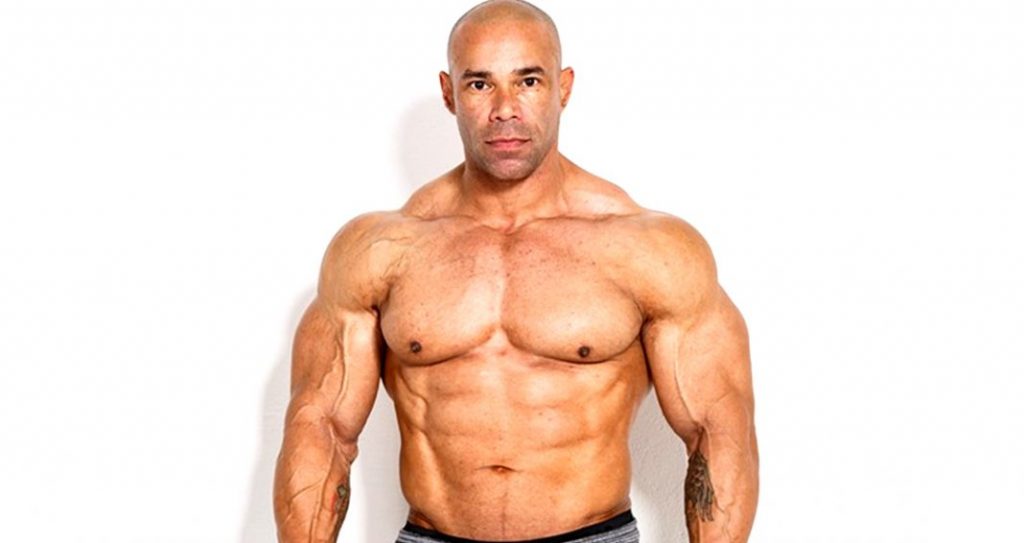 After the competition, Mr. Olympia-2002, where the bodybuilder took sixth place, he decided to take a vacation. Later, in 2003, he announced his resignation from bodybuilding for the next three years, but after appearances in the "Show of Force 2003," the athlete completely stopped his participation in the tournaments and devoted himself entirely to the career of acting.
In 2007, there was a rumor about Levrone's workout participation in the tournament, "Mr. Olympia". However, this was not confirmed. It is difficult to assume that it was an obstacle: difficulties with returning to the previous form, or this statement was originally an advertising move.
Today, Kevin is the manager of two gyms in Baltimore and Maryland, and every year holds a "Classic" competition, where all the proceeds are transferred to a charity fund to help sick children. This foundation was created by Kevin in memory of his deceased parents.
Kevin Levrone Workout
Many people paid attention to the chic muscles of Kevin Levrone during his workouts. However, everyone has problematic areas, which are very difficult to train. Before the performance in the competitions for the title, "Mr. Olympia," Kevin developed a program that deals with the elaboration of the muscles of the deltas and breasts, as presented below:
Arm Workout
Barbell press with a narrow grip: 4 sets of 6-8 reps
French press lying on the bench: 4 sets of 6-8 reps
Standing biceps cable curl: 4 sets of 6-8 reps
Alternating front to behind the neck dumbbell press: 4 sets of 6-8 reps
Barbell bicep curls: 4 sets of 6-8 reps
Seated dumbbell bicep curls: 4 sets of 6-8 reps
Low pulley bicep curls: 4 sets of 6-8 reps
Concentration bicep curls with dumbbells: 4 sets of 6-8 reps
Shoulder Workout
Kevin Levrone always recommends that you stretch your joints before training your shoulders. When performing heavy basic exercises with a large weight, you can easily injure your shoulder joints. Levrone suggests a warm-up (including stretching) for at least half an hour. The basis of any training is the basic exercises. Training of deltoid muscles is no exception. You need to choose the exercises so that they load all 3 deltoids (front, middle, and rear).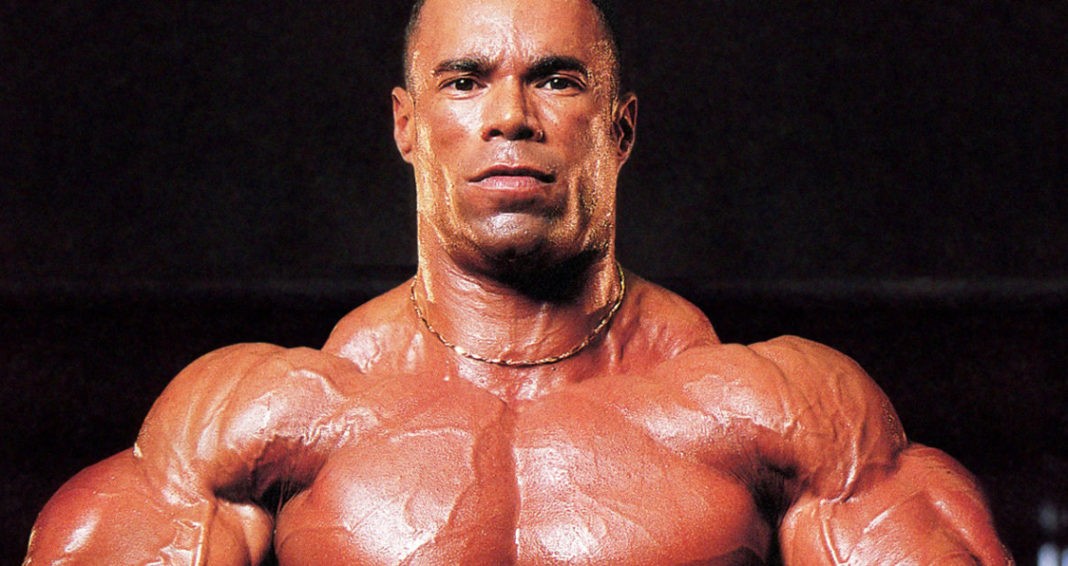 Smith machine shoulder press behind neck: 4 sets of 6-8 reps
Seated dumbbell press: 4 sets of 6-8 reps
Dumbbell front swings: 4 sets of 6-8 reps
Dumbbell side swings: 4 sets of 6-8 reps
Lat pushdown in the cable machine (rear delts): 4 sets of 12-15 reps
Dumbbell or barbell press: 6-7 sets of 6 reps
If we use large weights and work in a low range of repetitions – this does not mean that we can neglect the technique. On the contrary, the technique in training your shoulders is the most important, because if you violate it, you can get an injury that can torment you throughout your athletic career. Before particularly hard approaches, wear a weightlifting belt.
Kevin Levrone announces his retirement
Levrone has released a special message on his official Instagram profile confirming that the 2018 Arnold Classic Australia will be his last competition.
In his message, Levrone mentions that while he will not be competing after the Arnold Classic Australia, he'll spend his time continuing traveling the world, to meet with the fans and to spread the love.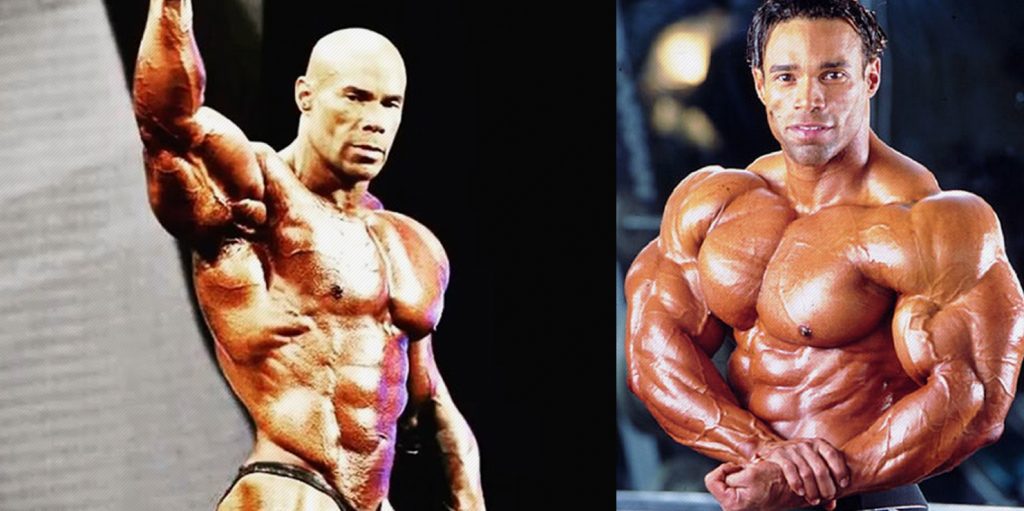 Kevin Levrone full message:
"I WILL ALWAYS REMEMBER YOU my fans, I want to say thank you guys, so much, for giving me your support for the last 30 years of my career.
A special thank you to the IFBB federation, who is and has been by my side since day one…especially thanks to Jim Manion, Joe Wieder and his vision, Robin Chang, and all my fans for taking me in.
My come-back to the stage has been about inspiring others to be able to believe in themselves and to take on a never-quit mindset that empowers people to stand strong and never give up on their dreams.
Age is just a number, and hopefully, you guys have learned that through my comeback and my approach to getting back into the gym and on to the stage can be done if you really want it!
God has blessed me, tremendously, with my gift of genetics, the gift of health, and the necessary drive it takes, to be able to do things that most people would say are impossible to achieve. Not so!
This will be my last year on-stage, competing. I dedicate this show to all of you; to my amazing parents, to my loved ones, to friends, and to all my fans throughout the world.
Although this will be my last time competing, I'm far from finished; I will spend my time continuing traveling the world, to meet with my fans, to spread the love, and to share my wisdom with everyone who needs it.
As I lay my head down to go to sleep, tonight, I reflect on the purpose of my life and my career and I realize, that I'm meant to give people hope when hope seems so far out of reach.
My purpose is to be that bridge over troubled waters, helping people to get past painful and challenging barriers that appear to be holding them back. I want to be that conduit that helps people connect to their inner strength and that leads to their best life to come.
I truly love you guys and I thank you for being my family, for being my mighty bridge allowing me to get over troubled waters."
Kevin is a legend of the sport and should be respected for what he has accomplished. Injury or not, Kevin stepped on the stage. Even with all the criticism made towards him, Kevin kept pushing forward and continues to train hardcore to improve his physique.