Kai Greene is a well-known professional bodybuilder, winner of the Arnold Classic Championship 2009, and multiple prize-winner of top world tournaments.
Creatively suited to everything, including the pumping of muscles and sports nutrition, he has a philosophical mindset.
Anthropometric data
Height: 173 cm;
Weight: 136 kg (off-season), 116 kg (competitive);
Biceps: 56 cm;
Hip: 86 cm;
Chest: 148 cm.
The best achievements
The successes in the early career of bodybuilding by Kai Green were not permanent. He then occupied prestigious places and he did not even get in the top 17 of the tournament (it was at the tournament "New York Pro 2006", the first was then the already well-known Phil Heath). Kai got his first place only in 2007 when he appeared on the "Colorado Pro" and the rivals were more than worthy.
Among them were Ronnie Roquel, Brench Warren, Darrem Charles, Johnny Jackson, Denis James, and others. Then, follows the victory at the tournament "New York Pro" in 2008. Next, Green wins the Arnold Classic for 2 consecutive years (2009 and 2010). "Grand Prix of Australia" – also submitted to him in 2009 and 2010. The following victories were in 2011 ("New York Pro") and in 2013 ("Prague Pro"). For the next three years, Kai got second places from 2012 to 2014, giving first place to his most important opponent, Phil Heath.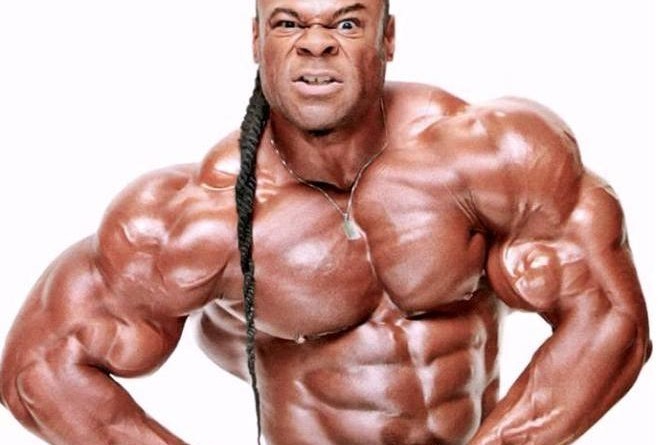 Kai Greene about nutrition
In Greene's first years of exercise, his bodybuilding program adhered to the technology of "massive nutrition" using kilograms of beef and other meat, eating several dozen eggs (plus a few servings of cereals or potatoes), and, for dessert, protein cocktails and geyners (for energy and well-being).
It is rumored that Kai sometimes ate 3 or more kilos of meat a day.
To date, he adheres to another trend, now 250 grams of protein and everything, with carbohydrates, too, in moderation. A protein cocktail? It is possible, but 1-2 servings per day.
According to the new philosophy of Kay, you need to protect the body from excess nutrition. To unload the kidneys from the disposal of excess protein, you need to keep the body dry in the off-season to save it from an unnecessary burden of fat accumulation before the competition and, most importantly, remember the preservation of good health.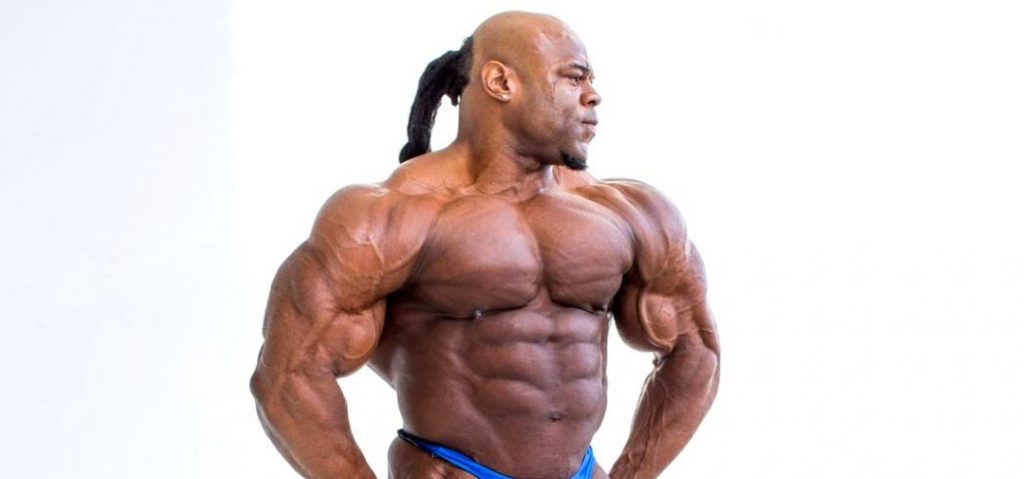 His trainer, George Farah, is even more categorical in this regard. He believes that excessive protein can be dangerous to the health of the athlete. He thinks that you can get rid of the consequences of anabolic medication, which first hits the liver, but the kidneys are damaged by protein supplements and this is a problem for the whole life.
According to him, for any bodybuilder, 300 – 400 grams of protein per day is the limit.
In general, Kai Greene adheres to the classic sports nutrition and tries to follow the measure and rationality in everything today.