Dan Bilzerian is an American poker star. He made a fortune by playing the game. On Instagram, where Bilzarian posts pictures of his life, he is followed by about 20 million subscribers. He knows what people want: weapons, baths with champagne, beauties, brutal cars and a healthy iron bar.
Bilzerian has pumped musculature for more than 15 years. In parallel, he practiced MMA, and in his youth took the course of the Marine. According to him, the infantry expelled him from his ranks two days before the end of the course. The reason was Bilzarian's explosive nature and his quarrel with the commander.
TRAINING OF BILZERiAN
In an interview, Bilzarian admitted: he was engaged in barbells since childhood, but then the wild millionaire life distracted him from the sport. To return to a healthy lifestyle, he was forced by three heart attacks, which Bilzerian suffered around the age of 32.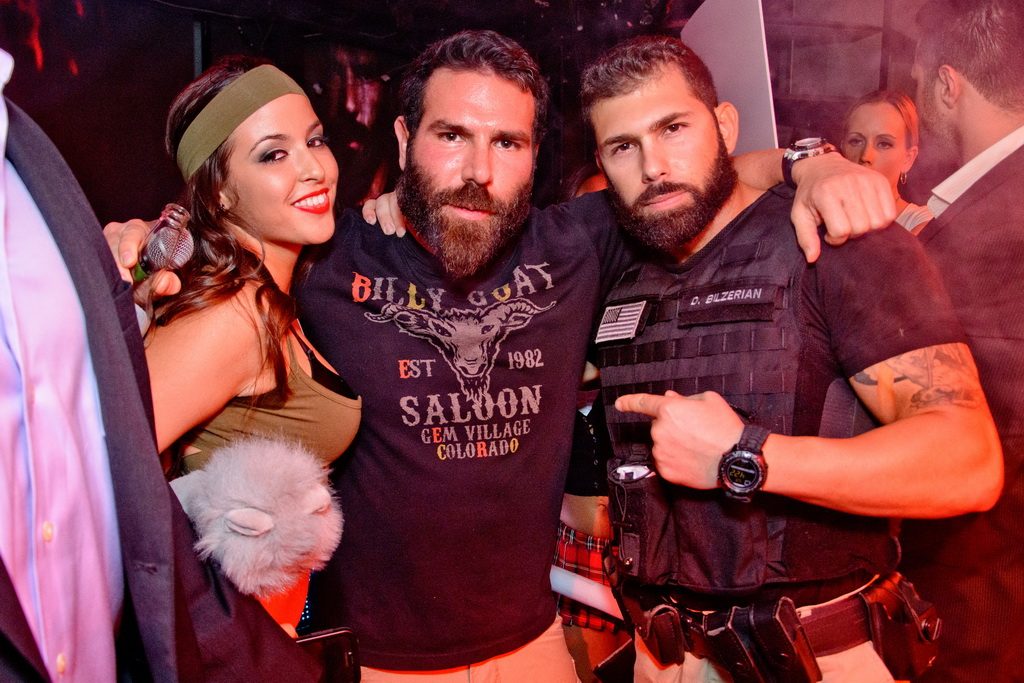 In training, the poker star and multimillionaire are a follower of the traditional split. This is called separate training, when on different days you train different muscle groups (unlike the full body method – the whole body in one workout). Bilzarian says: the emphasis in his work with iron is on the muscles of the back, chest and press. To work on them, he usually uses one basic exercise – bench press, squat, thrust, and one or two isolators.
Bilzarian trains with weights three or four times a week. The remaining days he devotes to training in MMA and cardio training .
POWER BILZERIAN
"When there were problems with my health, I was forced to rebuild everything," says Bilzerian. – I mean my whole life. Diets are not for me: I drank a lot of juice or temporarily gave up some products – type, cleaned the body, and then returned to the former. I do not act like that. You must maintain a healthy lifestyle all the time, it should be your part, not something temporary. "
Today, Bilzarian said he tries to ensure that each meal contains about 20 g of protein. He derived from his diet products containing simple carbohydrates (sugar, sweets). He carefully counts calories, and uses the energy he needs from vegetables, fruits and nuts.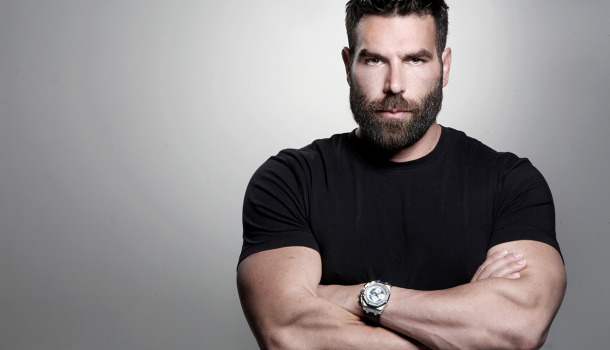 All this does not mean that Bilzerian refused all the joys of life. He continues to publish photos of himself surrounded by half-naked beauties in the pool, on a yacht, or in a private airplane. "The girls are still with me, yes," he said in an interview with the American edition of Mens Health. "But that does not mean that every time I break away on a par with them. It's enough for me to be among all this. "
BILZERIAN'S MONEY
The Wall Street Journal reports that most of the multi-million dollar fortune went to Bilzerian from his father, a financial trader on Wall Street. Bilzarian himself refuses to talk about his money in an interview, but admits that he is not the best player in poker.
In 2009, Bilzarian participated in the World Series of Poker, the most prestigious poker tournament in the world. However, on the outcome of the series he took only 180th place. He himself says that the Poker Series prefers small "private" tournaments, where rich people gather: "They do not care very much about lost money. Playing for them is just a way to have a good time. "
HOBBY BILZERIAN
Bilzerian leads a life worthy of a rock star. He likes armored cars, champagne baths, private jets, firearms (in his personal collection more than 200 items) and beauties around him. In this case, beauties, according to the poker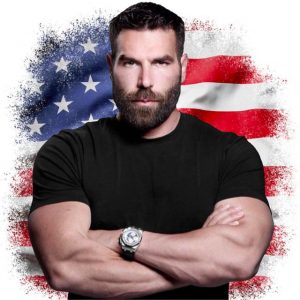 star, should be a lot: the girls surround Bilzarian all the time, in an amount that would be envied by Hugh Hefner, the founder of the Playboy empire.
In 2013, one of the episodes of the show about the World Series of poker Bilzarian can be observed among the audience. Much thanks to him, this record was watched by more than a million people around the world. At 1 hour 43 minutes on the timing of this record Bilzeryan appears in the frame: next to him sits a bored beauty who gently strokes his beard. Bilzarian pays zero attention to her and closely follows the game.
In 2014, Bilzarian, who at that time was already one of the main stars of Instagram, was detained on suspicion of possession of explosives. Police found explosives in the home of a millionaire in Nevada. Later, the charges against Bilzeryan were lifted.
"Freedom is the main point in life," Bilzerian shares his philosophy. – And if I want to do something: for example, to move the car tank – I go and do it. "
SPLIT BILZERIAN
MONDAY (breasts, biceps, shoulders)
– bench press, 3 approaches to failure (repeat range 8-12)
– Pressing dumbbells on an incline bench, 3 approaches to failure (repeat range 8-12)
– hand information in the cable simulator, 3 approaches (15 repetitions)
– dumbbell lifts to the biceps sitting, 3 approaches to failure (about 15 repetitions)
– spreading dumbbells in the sides in a slope, 3 approaches to failure (12-15 repetitions)
– twisting on the press, 4-5 approaches to failure
WEDNESDAY (feet)
– squats with a barbell, 3 sets (8-10 repetitions)
– deadlift on straight legs, 1 approach (5 repetitions)
– Straightening of legs in the simulator, 2 approaches (10-15 repetitions)
– bending legs in the simulator, 2 approaches (10-15 repetitions, this and the previous exercise can be combined into a series and perform them one by one, without rest)
– lifting on socks in the simulator, 3 approaches to failure (10-12 repetitions)
– lifting the legs in the vise on the press, 4-5 approaches to failure
FRIDAY (back, shoulders, triceps)
– Pressing dumbbells while sitting, 3 approaches to failure (8-12 repetitions)
– tightening with burdening, 3 approaches to failure (8-10 repetitions)
– rod rod in slope, 3 approaches to failure (8-10 slopes)
– traction on the triceps in the simulator, 3 approaches (15 repetitions)
– the cultivation of dumbbells in the standing side, 3 approaches (12-15 repetitions)
– twisting the press 4-5 approaches to failure