Arnold Schwarzenegger: a legend among sports fans for a great reason. He is a man who had a dream of success and a desire to realize it. Arnold was not pleased with the fact that he took part only in bodybuilding competitions. The man wanted to take on the world of bodybuilding and he did it with hard work and dedication.
Arnold Schwarzenegger was born in Austria, in the city of Graz on July 30, 1947. The family in which little Arnie lived was poor and his father raised the children in the harshest conditions. At 14, Arnold began to be interested in bodybuilding.
Arnold spent his first years of training at a local gym. It was there that he trained daily. Even when the gym was closed on weekends, Schwarzenegger opened the window from the backyard and penetrated into the empty and dark hall, where he conducted his training all alone.
In his first competitions, Arnold took 1st place in Graz and took an honorable second place at the city cup of bodybuilders. This further spurred him to continue the exercise of bodybuilding. His idols at that time were such legends of the heavy sport as Johnny Weissmuller, Steve Reeves, and Reg Park.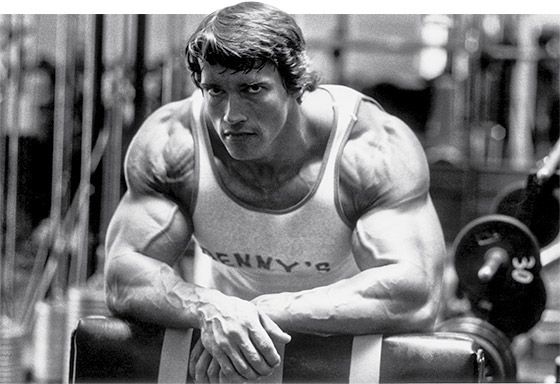 When Arnold Schwarzenegger turned 18 years old, he retired to the national army. While there, he received the specialty of a mechanic and a tank driver.
During his time in the army, the young Arnold continues to engage in bodybuilding. I must say that his military unit, where he was on military service, did not have appropriate weightlifting equipment and sports equipment. Therefore, Arnold even made a bar himself.
All this brought fruit and a victory in the competition "Mr. Eropa" among juniors.
In 1966, Arnold finishes the service and arranges a job as an instructor in the fitness club in Munich.
At this time Arnold earns himself the name of an aggressive, quick-tempered citizen. Probably, the use of steroids was much to blame for the emotional state of the athlete.
After a short time in London, Schwarzenegger takes the second place in the "Mr. Universe" competition. A year later,  in the same competition, he wins an honorable first place.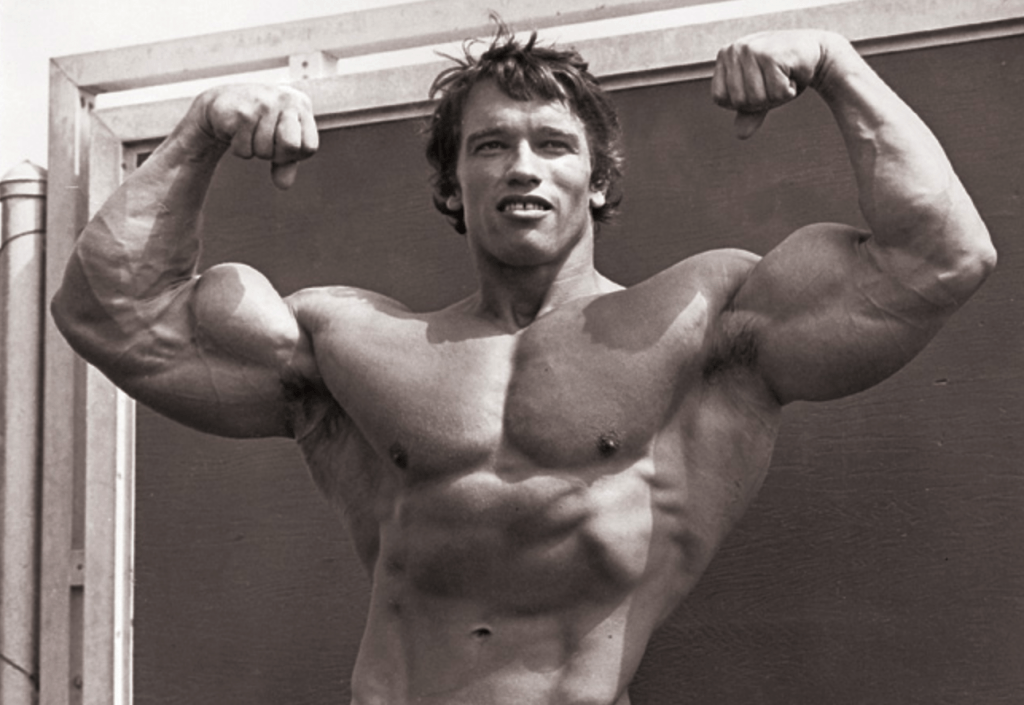 Arnold moved to America at 21-years-old. But right up to 1970 he was considered an illegal immigrant. Also, a particular obstacle in his life was his poor command of English and a pronounced emphasis.
Only in 1983, would Arnold gain citizenship.
Next, Schwarzenegger trained in the club Gold's Gym, which is in California, in the city of Santa Monica. And after 2 years Arnold Schwarzenegger finally received the honorable title of "Mr. Olympia".
In the US, Arnold was finally acquainted with one of his idols, Reg Park. By this time some of Arnie's most treasured idols were actually turning to him for advice in bodybuilding and competition.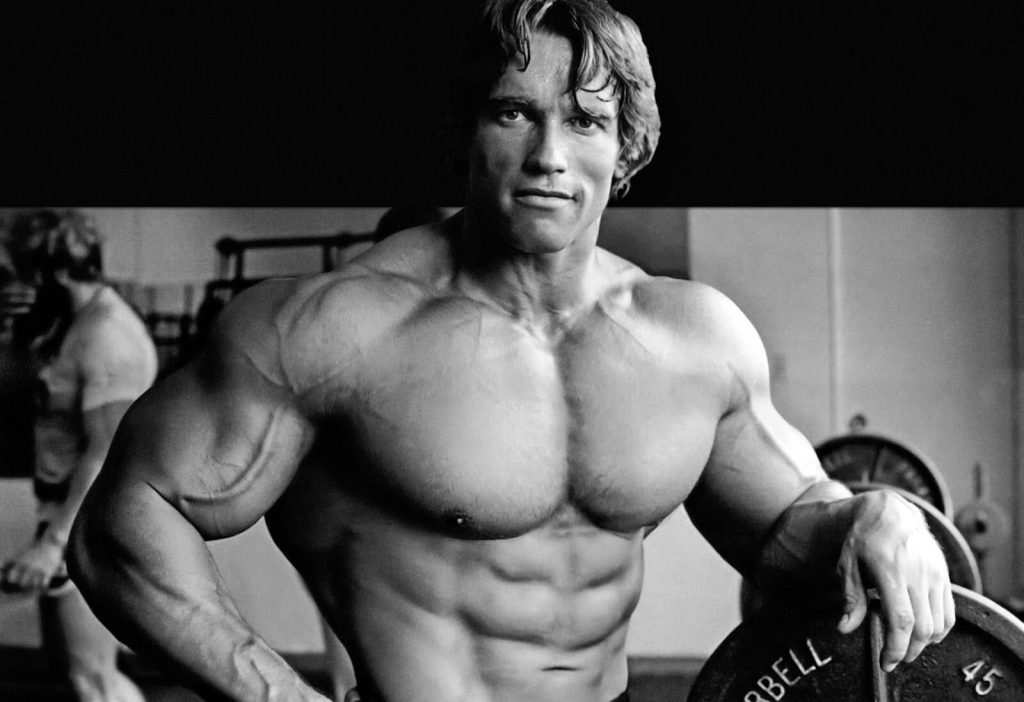 Arnold left bodybuilding at the peak of his fame, winning in 1980 his last title "Mr. Olympia" when Arnold was just over 30.
Today, many bodybuilders are interested in the life of the great champion with interest and admiration with enthusiasm for the unprecedented zeal for the athleticism of the bodybuilding star Arnold Schwarzenegger.